The UCI Sociology Department offers undergraduate Sociology students the opportunity to earn up to four departmental certificates. Each certificate recognizes successful completion of a focused course of study in one of four areas:
For each certificate, you are required to complete

FOUR

courses in its field with a grade of C or better. (Click on certificate titles above for lists of those courses.)
If you would like to receive your certificate(s) at the end of the Spring quarter, please submit your certificate application(s) to the sociology office in SSPB 4211 by May 15th (If deadline falls on a holiday or weekend, the due date will be the following working day). You will be presented your certificate at the Annual Awards Ceremony at the end of the school year, date to be announced.
Requirements for the certificates may be completed over the course of your academic career here at UC Irvine. You are not required to complete all the coursework in one academic year.
Certificate application forms are available online and will be posted on the undergraduate bulletin board on the 4th floor of Social Science Plaza B (across from Room 4211).
For Students Graduating in Spring:
In the case you are graduating in the spring and would like to receive your certificate in the spring ceremony, but are still completing a course, please still complete the application form by the deadline and Indicate the course information on your application, and note "in progress" next to the course.
Have Transfer Courses?
Students who have taken sociology courses at another university and would like to have the courses considered for one of the certificates should submit a petition (include a copy of the syllabus and a short explanation of why you think the course applies to the certificate) to mzovak@uci.edu. The petition will be reviewed by the Sociology Undergraduate Committee.
2017 Certificate Holders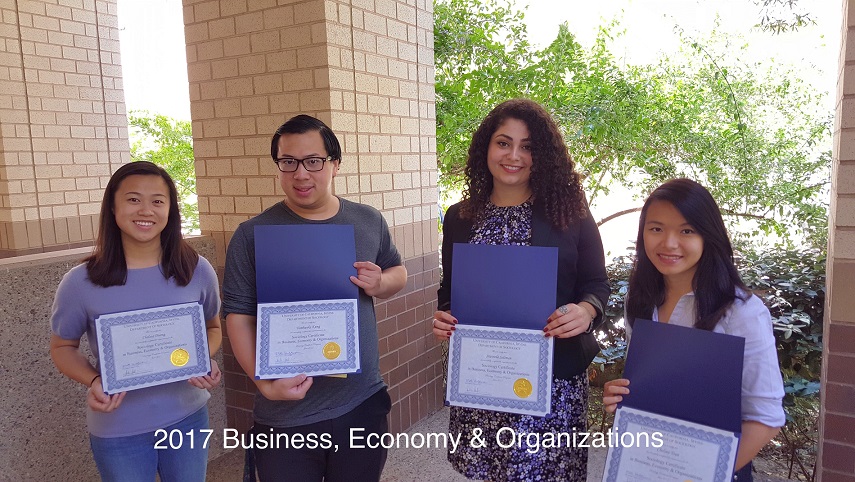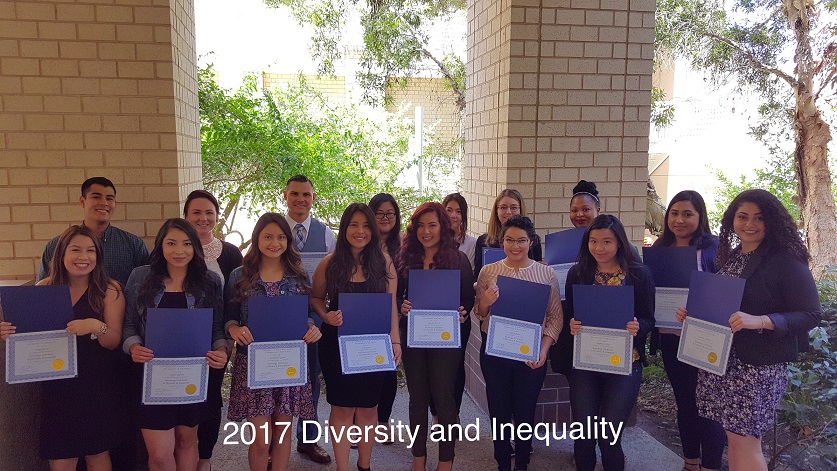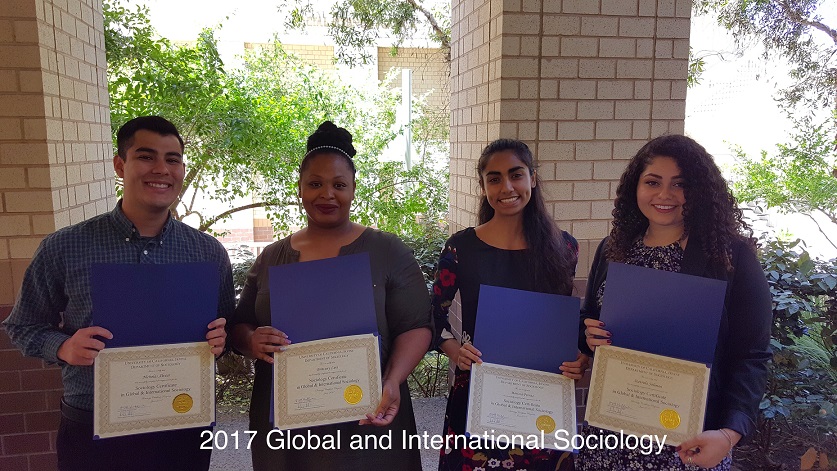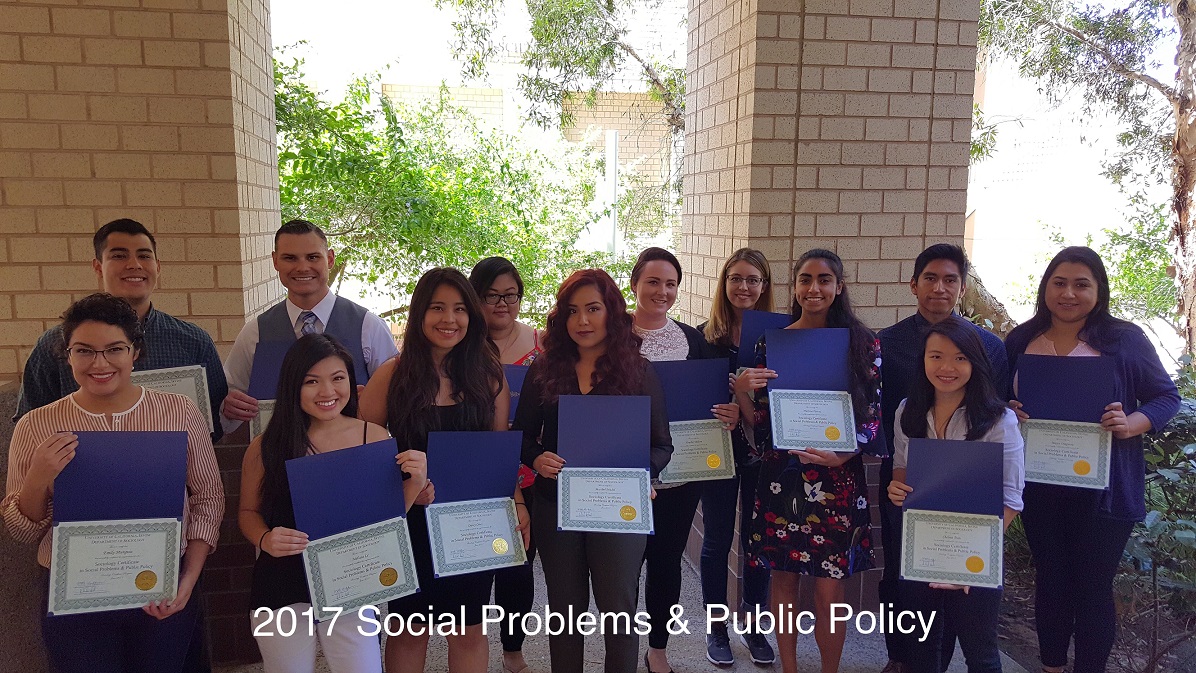 2016 Certificate Holders